It's not all about text. And why Apple's copy sucks
Ask a copywriter what's the most important thing in sales. He'll say it's copy—the text you put in advertising. Copy sells, good copy sells more, and there is no business without a good copywriter.
Ask a designer, and he'll say design is most important. If your renderings suck, photographs are fake, and typography is poor, customers will not emotionally connect with your product.
Managers say shipping on time is most important. Developers put software first. Engineers vote for hardware. Growth hackers say traffic is key. Disruption evangelists preach disruption, whatever that is.
In reality, these are all important, and nothing is most important. It's a mistake to think that text alone sells. Everything sells.
Look at this screenshot from Apple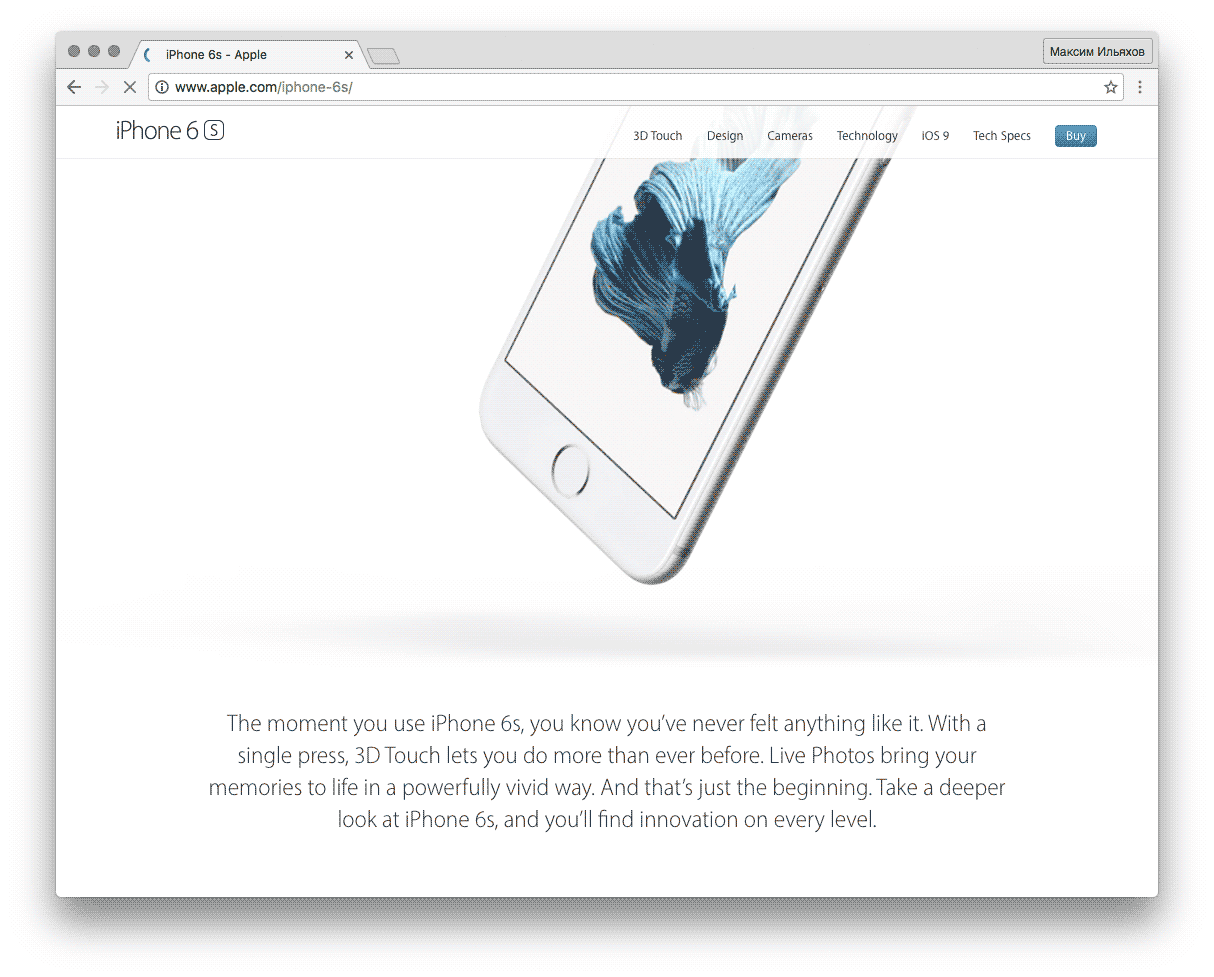 The body copy is bad: it's unclear to the point of making no sense. It tells nothing about the product. It doesn't appeal to emotions. It literally needs translation from bullshit into English. Don Draper would fire the copywriter who wrote this, and if she were a pretty young girl, he wouldn't even sleep with her.
And yet, iPhone 6S accounts for 48% of all U.S. iPhone sales during Apple's fiscal first quarter.
So, if the product sells, the copy is good? No, this copy is still shit. But it doesn't matter. People don't buy iPhones for the copy, they buy it for many other reasons:
It's a good product
It's been a good product for the last five years
It looks good
The glass curves sexily at the edges
It's a good gift for your kids, parents, wives, and girlfriends
Everyone you know has one
It plays well with other stuff you have: watches, speakers, laptops and chargers
The assistant at the Apple store is cute
You don't get laid unless you present your partner with an iPhone (valid for some Eastern cultures)
It costs billions to create a world with so many reasons to buy an iPhone. And in that world, copy doesn't matter that much. Apple would still ship as many iPhones, had it written something completely different, or nothing at all: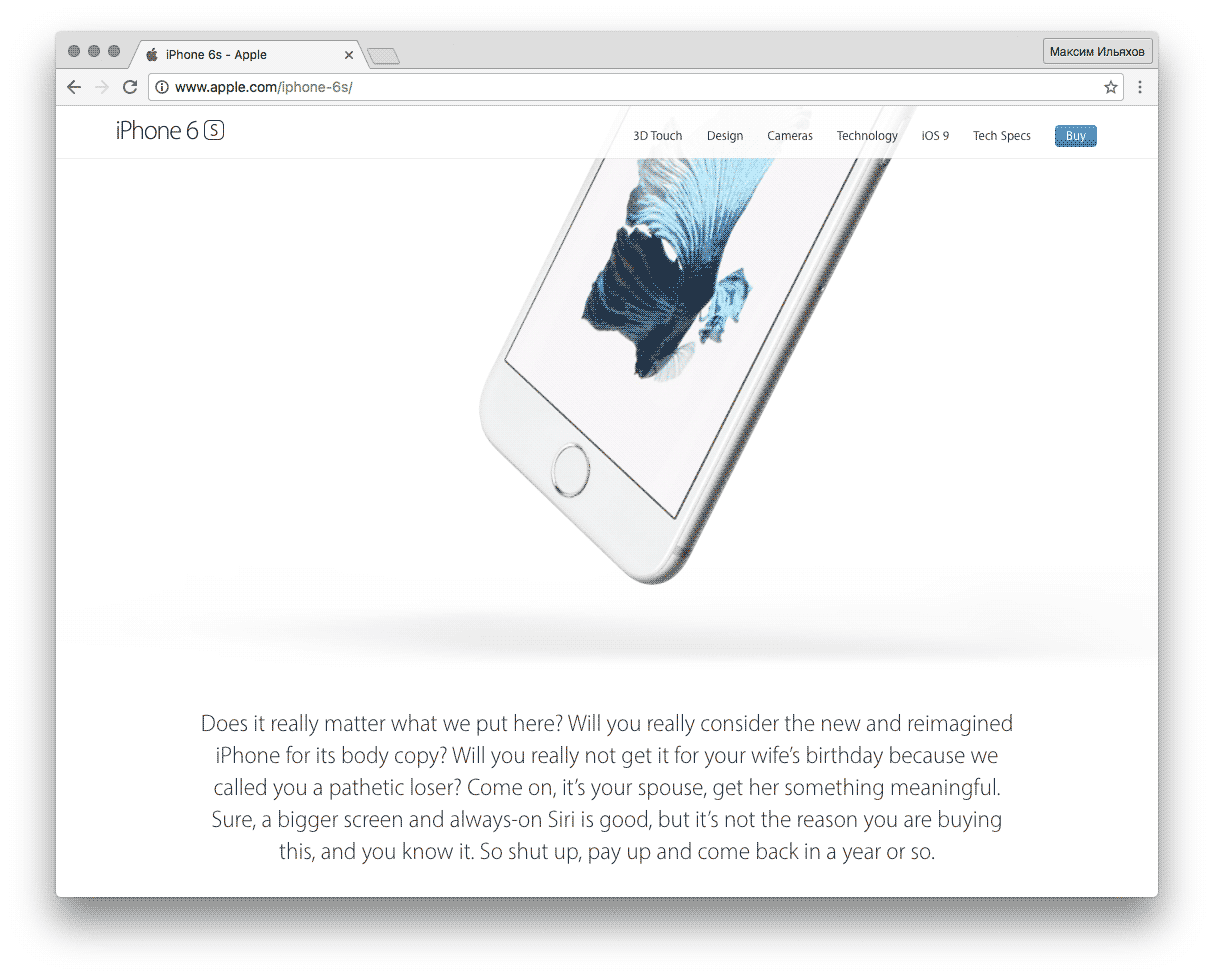 So what, copy is not important? Sure, copy is important. It's just not the only important thing. Design, interface, websites and apps, shop assistants and PR, growth hacking and digital disruption—all play part. How you present your products is important. How you clean your restrooms is important.
The opposite is also true: good copy doesn't guarantee sales. Great design doesn't either. You have to try hard in every direction to make it all work, and for a long time. Apple has gone a long way to create a world where their body copy doesn't matter. Others still have to try hard in writing good copy.
Many Russians have an unhealthy obsession with words. We are a very text-centric, and a very mystical culture. I have seen multimillion-dollar-business-owners personally struggle over words in their ads. Many people believe in the mysterious power of copywriting, as if there was a magic word for guaranteed sales. But there isn't. No matter what you believe, it's not all about text.
It doesn't hurt to have great copy, but it's not that important. You still have to work hard on everything else